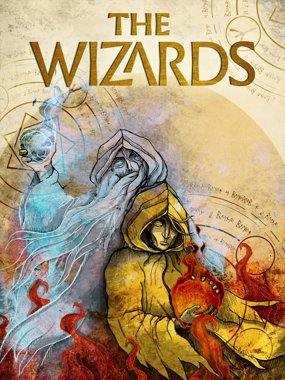 Requisitos de Sistema para The Wizards
Estos son los requisitos del sistema de The Wizards (mínimo)
PROCESADOR: Intel i3-6100 / AMD FX4350 or greater (only Oculus Rift, for Vive see Recomended spec)
PARTE DE LA CPU: Info
MEMORIA OPERATIVA: 8 GB
SISTEMA OPERATIVO: Windows 7 SP1 64 bit or newer
TARJETA DE VIDEO: NVIDIA GTX 960 or greater (only Oculus Rift, for Vive see Recomended spec)
PIXEL SHADERS: 5.1
VERTEX SHADERS: 5.1
ESPACIO DE DISCO : 4000 MB
MEMORIA DE VÍDEO DEDICADA: 2048 MB
Requisitos recomendados del sistema para The Wizards
PROCESADOR: Intel i5-4590 equivalent or greater
PARTE DE LA CPU: Info
MEMORIA OPERATIVA: 8 GB
SISTEMA OPERATIVO: Windows 7 SP1 64 bit or newer
TARJETA DE VIDEO: NVIDIA GTX 1060 / GTX 970 / AMD Radeon RX 480 or greater
PIXEL SHADERS: 5.1
VERTEX SHADERS: 5.1
ESPACIO DE DISCO : 4000 MB
MEMORIA DE VÍDEO DEDICADA: 4096 MB
Infografía de los requisitos del juego The Wizards
Datos incompletos!
Para formar la infografía, se utilizan datos técnicos incompletos sobre los requisitos del juego The Wizards. Los datos se calculan basándose únicamente en los requisitos recomendados. Estamos trabajando en la recolección de datos.
los jugadores pueden jugar The Wizards
basado en 3 455 configuraciones de PC de usuario
"+ añade los tuyos"
24.5% - Porcentaje de jugadores que pueden jugar The Wizards
75.5% - La configuración de la computadora no pasa los requisitos del sistema
24.5%
Juega con cómodos ajustes gráficos
??%
ejecutará sólo en la configuración mínima de los gráficos
6.9%
más accesible que otros juegos
¿The Wizards irá a mi computadora?
Elija los componentes de su PC para ver si su computadora puede ejecutar The Wizards
Procesador
mínimos:
Intel Core i3-6100 @ 3.70GHz
AMD FX-4350 Quad-Core
recomendados:
Intel Core i5-4590 @ 3.30GHz
Tarjeta de vídeo
mínimos:
recomendados:
Radeon RX 480
GeForce GTX 1060 with Max-Q Design
Memoria operativa
mínimos:
recomendados:
8 Gb
El juego no irá
El juego irá a la computadora, pero, lo más probable, será imposible jugar
Mínimo para jugar el juego
Cómodo modo de juego
El rendimiento de mi computadora
Los jugadores de The Wizards también miran