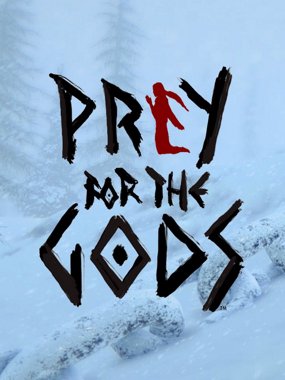 Requisitos de Sistema para Praey for the Gods
Estos son los requisitos del sistema de Praey for the Gods (mínimo)
PROCESADOR: Intel CPU Core i5-2500K 3.3GHz, AMD CPU Phenom II X4 940.
PARTE DE LA CPU: Info
MEMORIA OPERATIVA: 6 GB
SISTEMA OPERATIVO: 64-bit Windows 7
TARJETA DE VIDEO: Nvidia GeForce GTX 660 or AMD Radeon HD 7870
PIXEL SHADERS: 5.0
VERTEX SHADERS: 5.0
MAPA DE SONIDO: Yes
ESPACIO DE DISCO : 20 GB
MEMORIA DE VÍDEO DEDICADA: 2048 MB
Requisitos recomendados del sistema para Praey for the Gods
PROCESADOR: Intel CPU Core i7 3770 3.4 GHz, AMD CPU AMD FX-8350 4 GHz
PARTE DE LA CPU: Info
MEMORIA OPERATIVA: 6 GB
SISTEMA OPERATIVO: 64-bit Windows 7 or 64-bit Windows 8 (8.1) or Windows 10
TARJETA DE VIDEO: Nvidia GeForce GTX 770 or AMD Radeon R9 290
PIXEL SHADERS: 5.0
VERTEX SHADERS: 5.0
MAPA DE SONIDO: Yes
ESPACIO DE DISCO : 20 GB
MEMORIA DE VÍDEO DEDICADA: 2048 MB
Infografía de los requisitos del juego Praey for the Gods
Datos incompletos!
Para formar la infografía, se utilizan datos técnicos incompletos sobre los requisitos del juego Praey for the Gods. Los datos se calculan basándose únicamente en los requisitos recomendados. Estamos trabajando en la recolección de datos.
los jugadores pueden jugar Praey for the Gods
basado en 3 146 configuraciones de PC de usuario
"+ añade los tuyos"
16.9% - Porcentaje de jugadores que pueden jugar Praey for the Gods
83.1% - La configuración de la computadora no pasa los requisitos del sistema
16.9%
Juega con cómodos ajustes gráficos
??%
ejecutará sólo en la configuración mínima de los gráficos
8%
más accesible que otros juegos
¿Praey for the Gods irá a mi computadora?
Elija los componentes de su PC para ver si su computadora puede ejecutar Praey for the Gods
Procesador
mínimos:
Intel Core i5-2500K @ 3.30GHz
AMD Phenom II X4 940
recomendados:
AMD FX-8350 Eight-Core
Intel Core i7-3770 @ 3.40GHz
Tarjeta de vídeo
mínimos:
GeForce GTX 660
Radeon HD 7870
recomendados:
GeForce GTX 770
Radeon R9 290 / 390
Memoria operativa
mínimos:
recomendados:
6 Gb
El juego no irá
El juego irá a la computadora, pero, lo más probable, será imposible jugar
Mínimo para jugar el juego
Cómodo modo de juego
El rendimiento de mi computadora
Los jugadores de Praey for the Gods también miran